Services
Choose the right service for you!
Puppy 1 on 1
One on one course with you, your dog, and Dewayne. This course is held in your home and teaches you the basics on marker training, leash pulling, teething, potty training, crate training, and overall good behavior.
On leash 1 on 1
On leash obedience course designed to teach you how to communicate with your dog. This course focuses on loose leash walking as well as commands such as sit, down, stay, and come. Lessons are held in the comfort of your home as well as your neighborhood.
Off leash 1 on 1
This program is designed for the explorer! Who wants their dog to be tethered to a leash and not be able to experience the freedoms that off leash training offers! This course gives your dog off leash reliably with commands such as; heel, Sit, Stay, Down, Come, and Place! Take your dog hiking, to the beach, or just have peace of mind in your own back yard.
---
Scent Work
Want to give your dog a job or teach them a skill they can compete with? Our introduction to scent work class can do just that! This course will teach you how to imprint your dog on one target odor and teach the dog how to systematically search an indoor area.
Basic Tricks Course
Do you want your dog to be the talk of the town? Why not sign them up for our basic tricks class?! This course goes over basic luring and behavior shaping so you can develop fun tricks to play with your pup!
Board and Train - On and Off Leash
Do you want your dog trained but don't have the time or patience to do it yourself? Are you going on vacation and need someone to watch your dog? Well, if you answered yes to either of those questions this is the option for you! Our board and train programs start at one week for basic behaviors and advances based on your goals. Whether you're looking to stop your dog from dragging you down the street or giving your dog off leash reliability, these programs are designed to get you success without taking up all that personal time. After completing this course your dog goes home understanding; Heel, Sit, Stay, Down, Come, and Place on or off leash! The best part is the training is guaranteed for the life of the dog!
FAQs
Get your questions answered!
1How do I get started?
We start our process with a free consultation. Fill out our contact form
here
. Once we receive your contact form, we will reach out to schedule a phone consultation. After a phone consultation we can determine if we need to evaluate the dog before training starts. During your phone consultation we will go over the goals and obstacles you'd like to overcome with your canine partner and formulate a training plan that can help you obtain them.
2What breeds do you work with?
Dewayne trains with all breeds big and small. All dogs have the capacity to learn once you find out what motivates them. We develop our programs around the dog and owner to create the best success!
3What is the best age to start training?
The best time to start training is the moment you get the dog! Everything your dog is going to experience effects the end goals you have. Dewayne offers training to dogs as early as 8 weeks old. No dog is too old to train but the older the dog is the more undesired habits they tend to have. It's always easier to start with a blank canvas, but we are very successful with all levels of rehabilitation. Old dogs CAN learn new tricks!
4How long does training take?
We start our process with a free consultation. During that consultation we will find out what your goals are. Once we establish your goals and find what obstacles we'll need to overcome, we can create a timeline for success!
5My dog is aggressive, what do I do?
Most dog aggression stems from fear! Proper communication and expectations remove confusion and fear. We teach you how to be a leader for your dog so they don't have to be. Once your dog understands the expectations and that you will advocate for them they no longer feel the need to defend themselves and follow your lead.
6What methods do you use?
Dewayne has been a dog trainer for over 17 years. He has learned to use a vast variety of tools and techniques. We provide success to the owner and dog that is in front of us. Rather than using a predesigned program, we develop the program based on you and your dog's needs. We want you to be comfortable with the tools and techniques. The more comfortable you are the more successful you will be!
7What is the cost to get my dog trained?
Every dog and dog owner are unique and so are their goals and expectations. We customize a program to fit those specific needs to create success for you and your dog! Pricing will vary based on goals discussed during your consultation.
8Will my dog listen after training?
Consistency is key in dog training! As long as the dog owner continues with clear communication and holds the dog to the expectations established, your dog will be just as successful with you as they are with us!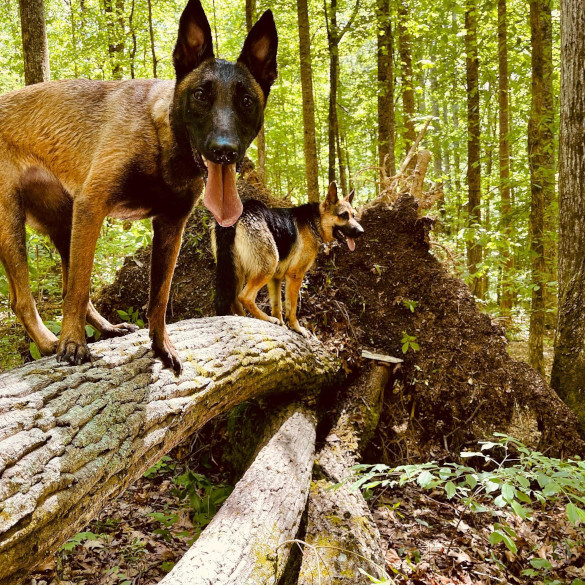 Lifetime Guarantee
After you and your dog complete one of our courses, we guarantee that training for the life of the dog! If you're having trouble we're just a phone call or email away! Once you graduate, not only do you have Dewayne to support you and your dog, you also become part of our dog FAMILY! Every client that has graduated gets access to our support class where other family members like yourself meet and train together to grow and challenge each other in our training.
---
We Care
Dogs are our passion! We love sharing our passion with others. Quality of training starts with the care of the dog. There is no better joy than when we are able to change a client and dog's life! When people tell me things like; "You were our last hope", or "You have changed our family's lives", it brings nothing but pure joy to my soul! Whether we're training dogs to keep drugs off our streets, weapons of mass distruction from harming innocents, or just teaching fido not to drag mom down the street, we love having an impact on others and making their lives better!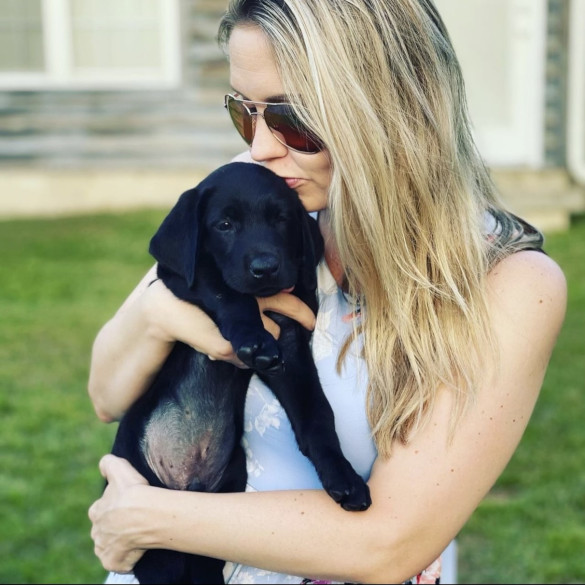 ---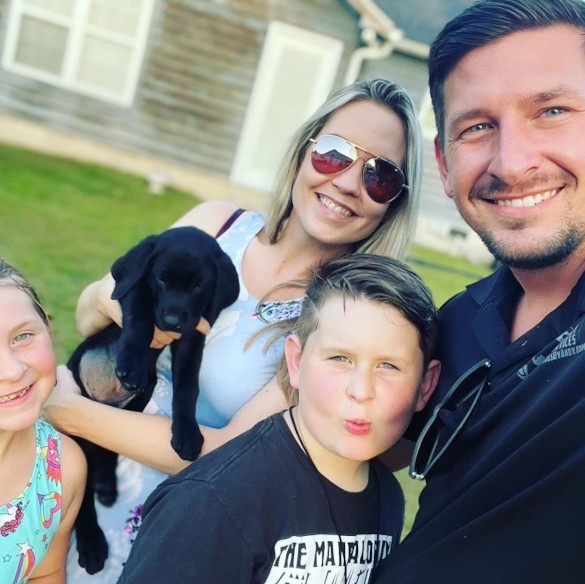 Who is Dewayne?
Dewayne is a husband and father of two from Leland, N.C. He has been training dogs since he was 14 years old in many different facets all over the United States. His experience includes training Military and Police Working Dogs, Hunting and Competitive Hunting Dogs, as well as the everyday Pet Dog! Dewayne has had the opportunity to work with some very respected trainers from all over the world, giving him the chance to learn different training techniques that he can bring to you and your dog that will help you achieve your training goals. Dewayne has a passion for animals and truly enjoys training both dogs and their owners. He is fully committed to providing the most effective solutions for you and your furry companion so you can learn how to work and communicate with one another leading you both to live your life's to it's happiest and fullest potential.
Join them now by submitting the contact form below!
---
Contact Us!
Fill out the form below, and we'll get back to you as soon as possible!
Our office
Office located in Piedmont Triad.
---
Piedmont Triad
Monday - Saturday: 08:00 AM - 05:00 PM
---
---